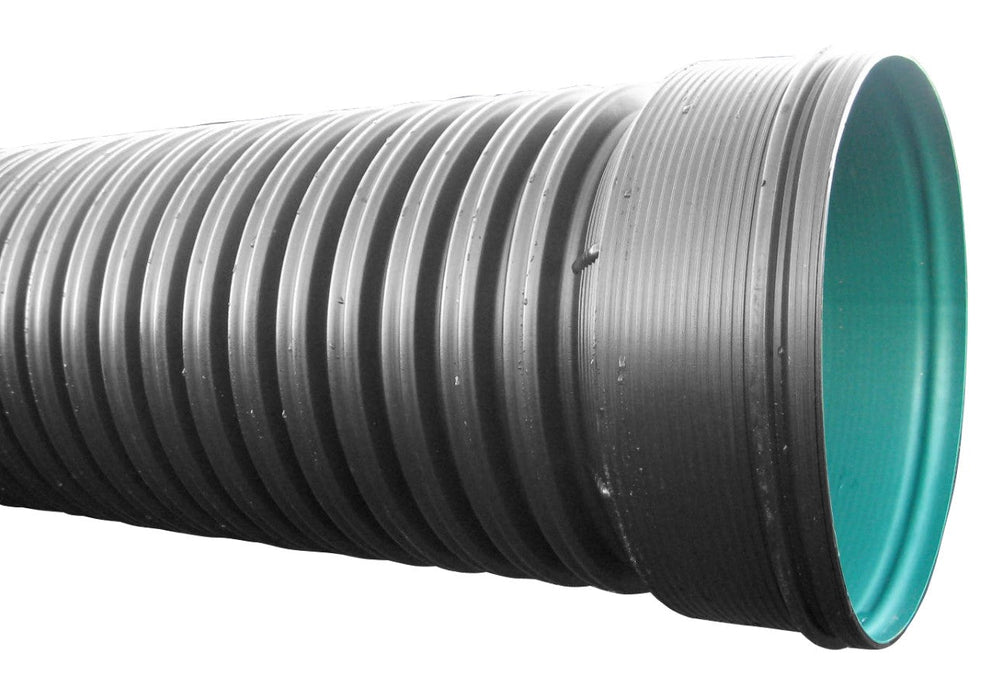 EUROFLO SN4 Rural Culvert Pipe 110mm - 1200mm
EUROFLO SN4 Rural Culvert Pipe
EUROFLO is a versatile, strong culvert pipe that is suited for all rural use. It is light and easy to handle, both on site and in transport. The long 5.8 metre lengths each have a socket on one end for easy joining. These culverts are fully NZTA Approval for use on their roads.

Installing EUROFLO Culvert Pipe can improve efficiencies and help comply with environmental regulations on the farm. It can reduce injuries for stock and farmworkers by creating safer crossings. It is 110mm - 1200mm and is light and easy to handle, suitable for all rural use. EUROFLO culvert pipe is made from a durable polyethylene thermoplastic, giving it strength and durability for a long life on the farm.
Introducing culverts can also reduce injuries for stock and farmworkers by creating safer crossings.
Main Benefits
• Easy to handle
• Maintenance and rust free
• Ribbed exterior for strength
• Smooth bore for faster flow
• Resists chemically aggressive soil conditions
• Strong enough to handle a 50-tonne truck with 700mm of cover
• Socket one end
For more information about Euroflo pipes, please read the technical brochure
Free & Quick Delivery

Free delivery to freight depots throughout NZ for orders over $800 & smaller orders are $40 to freight depot. Delivery is normally 1 - 3 business days. Larger orders, please get in touch with the team to see if your order qualifies for free shipping to site. 
Larger Sizing
For sizes larger than 1200mm, contact the team, we have sizes up to 2100mm that are all perfect for use on the farm. 
Special Pricing
If you require a large quantity of culverts, contact the team, we will provide a quote.
Fittings and Fluming
Cut in ½ lengthways, EUROFLO can be used for stock troughs and fluming. Also available is a durable PVC fabric fluming product. Fluming can preserve your embankments by directing discharge from culverts to the desired outlet. The PVC fabric fluming is available to fit 100mm to 900mm pipe.
EUROFLO Fittings available include rubbers, sealing adaptors, holesaw, sealing rings, reducers, bends and junctions. Please contact the Rural Water Team if you require any fittings.