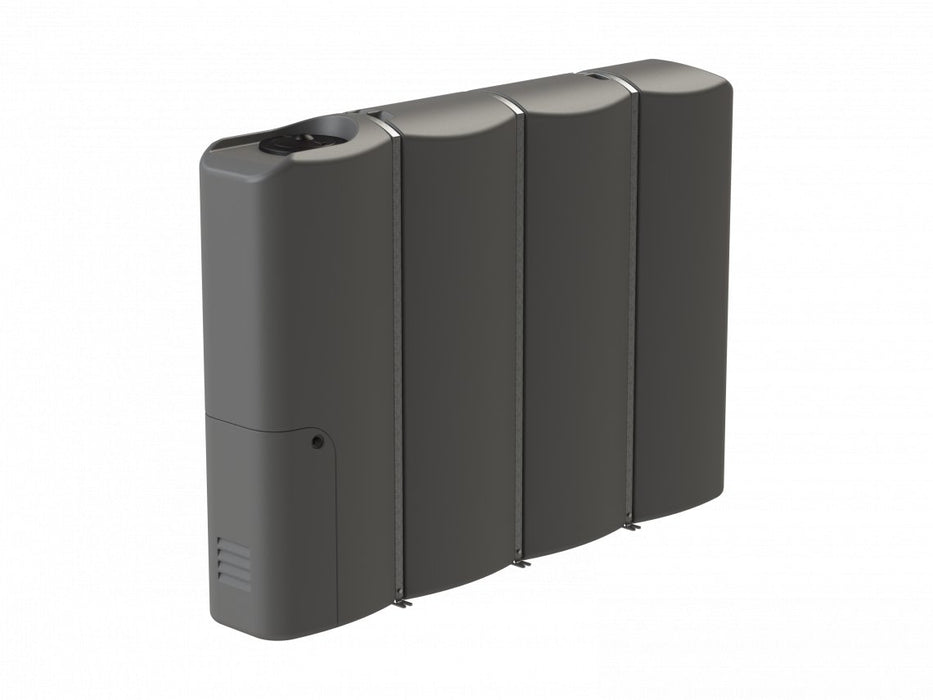 2,000L Promax Slimline Water Tank
2,000L Promax Slimline Water Tank 
North & South Island Model: 570mm (w) x 2150mm (h), 2250mm (L), 150kg
Slimline plastic water tanks are designed to blend discreetly with your surroundings. Often used in urban settings or when you're wanting to minimize the visual effect of a tank as much as possible. 
Slimline Tanks help you save money by allowing you to easily harvest rainwater and manager stormwater. 
2,000L Promax Slimline Water Tank  Features & Benefits
In-built Seismic Restraint - No posts needed, just bolt to the concrete pad.
PS1 for Seismic Restraint available - Certified to IL2 (Residential, Commercial & Industrial Buildings).
In-built Pump House - Tidy and discreet.
Low height to meet height-to-boundary regulations.
7 different colours to suit your property.
Certification to AS/NZ 4766 - Polyethylene storage tank standard.
Delivery Times

Delivery times are below:

North & South Island - please click here to see our delivery ETAs
Delivery times are subject to change, get in touch with Rural Water to confirm the current delivery dates. 
Please Note - Slimline tanks are free to pick up at a local Mainfreight depot of your choosing is currently only available in North Island. South Island orders will attract an additional freight interisland charge of $330 + GST, as these tanks are manufactured in the North Island. This charge is added at checkout. South Island slimline orders will also be picked up from a Mainfreight of your choice.