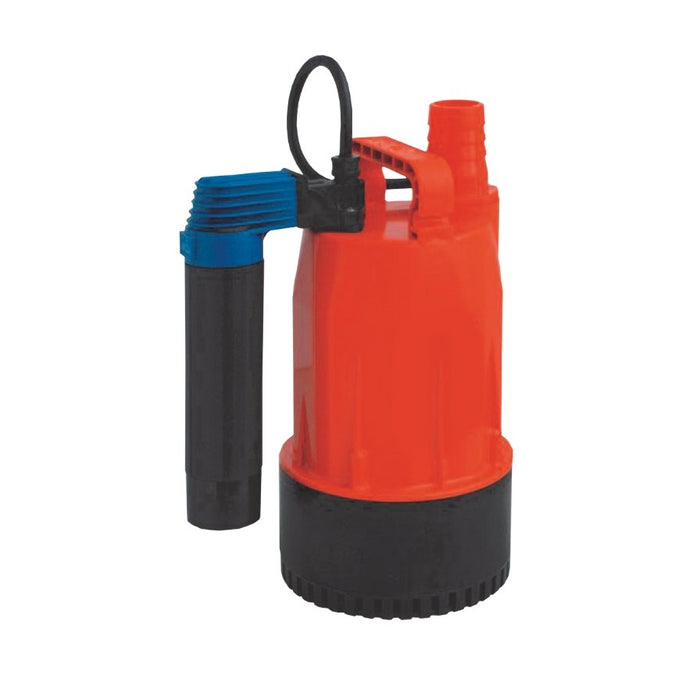 W-370/1 Submersible Water Pump
The W-370/1 Submersible by DLM Wallace is a submersible water pump that's multi-purpose, designed for pumping clean / seepage water without any solids or stringy materials. 
Water Pump Features:
Synthetic body light-weight design for intermittent duty 
A built-in magnetic float switch 
Cavity wall low power consumption efficient motor 
Single mechanical seal with a double lip seal system 
Unique epoxy cable sealing base 
Built-in motor protection
Technical Data
Min Sump Height (mm) 350
Min Sump Width (mm) 250
Min Sump Length (mm) 250
Weight (Kg) 6.5
Pump Height (mm) 159
Pump Width (mm) 225
Pump Length (mm) 325
Outlet (mm) 40
Power Supply (Volts/Phase) 230 - 240 /1
Motor (kW/ HP) 0.37 / 0.50
Construction Case - Synthetic
Cable Length (m) 4
Free & Fast Delivery:
Delivery estimation is 3 working days when in-stock. If you're in a rural area, it may take 1 - 2 working days longer. Large levels of stock are held. Shipping is FREE to most of NZ.