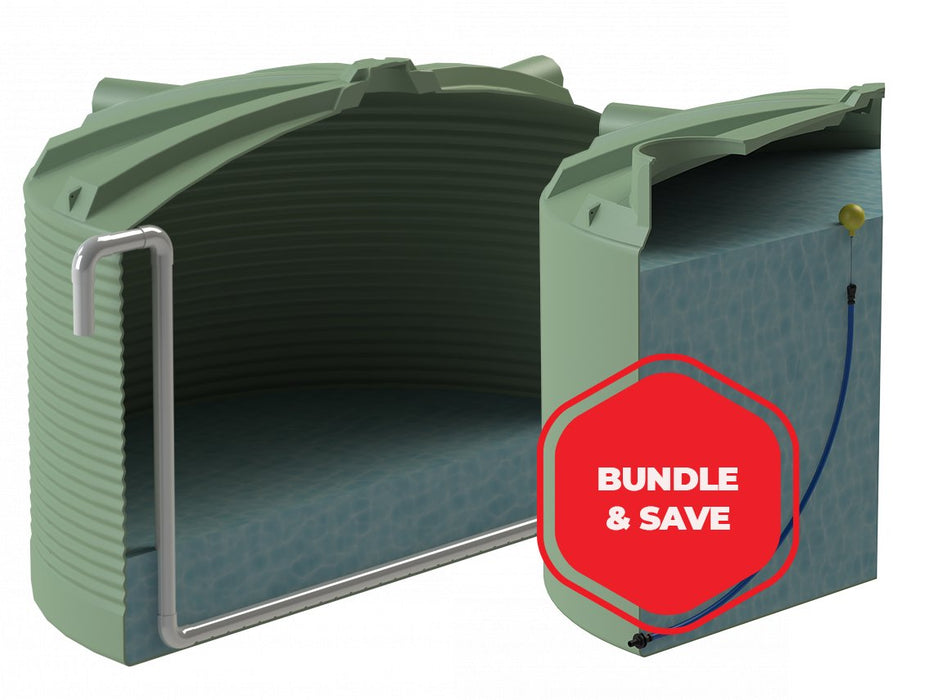 Bundle and Save! Cleaner Water For Your Home 
Our Accessory Bundles are an easier, and cheaper way of purchasing the accessories you need to help you get the very best out of your water tank. We've bundled up a Promax Tank Vac and a Floating Outtake to help you get even more out of your Promax tank, including cleaner water from your tank to your home.  
The Promax Tank Vac is easy to install. Once you've done that, it goes to work, gently cleaning the bottom of your tank where material can settle. Every time your tank fills to the point of overflowing, the Tank Vac builds up a head of pressure and dumps out the overflow by sucking from the pipe across the floor of the tank and taking any debris that might have settled there.  The clean water that's just arrived in your tank remains, meaning a healthier water supply is delivered to your home. 
The 25mm Floating Outtake is the perfect partner to the Tank Vac. The cleanest water in your tank is 100 – 150mm below the surface, no matter the water level.  The Floating Outtake attaches to your tank outlet and, you guessed it, draws water from below the surface. This ensures you always get the cleanest water going from your tank into your home.   
This kits includes:
Promax Tank Vac
Floating Outtake
Shipping: This can be delivered free to your local Mainfreight depot.