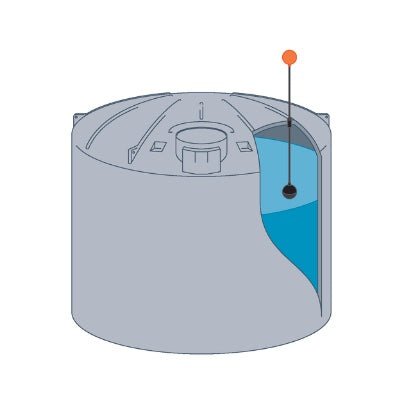 RX Plastic Water Level Indicator
The RX Plastics Water Level Indicator is suitable for use in any large water tank.

This is a must have tank accessory that provides a simple fluid level indictor that can be mounted on any large tank to provide easy indication of the tanks water level. 
RX Plastics Water Level Indicator Features: 
- Easy Installation
- Highly visible orange float
- Stainless steel shaft
- Sturdy plastic fittings
*Also available Reservoir Water Level Indicator
Free Delivery 
Free delivery to site when purchased with a RX Plastics tank. If purchased separately $20 + gst to site.