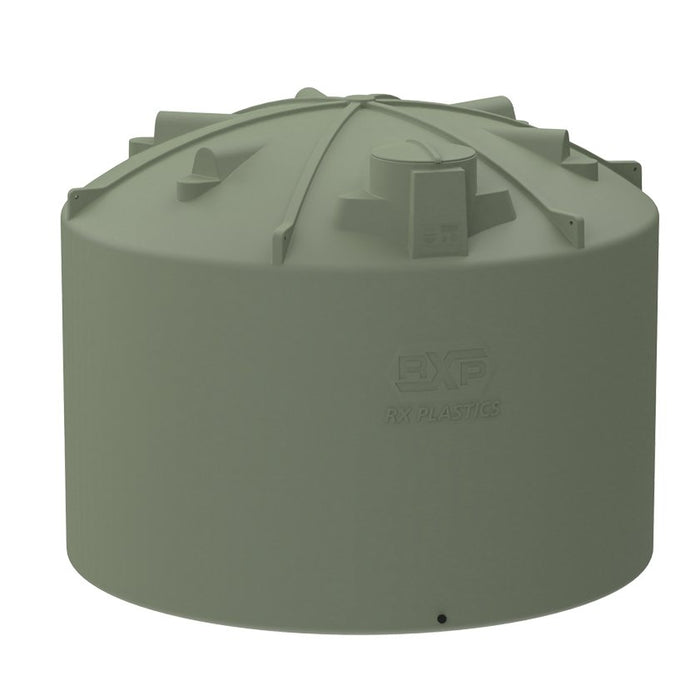 30,000L RX Plastics Water Tank
If you're requiring three or more tanks, request a quote and our friendly team will get back to you.
30,000L RX Plastics Water Tank
North & South Model: 3950mm (d) x 3000mm (h), 450kg
20 Year Full Warranty & FREE Shipping
Consider your water storage sorted with this RX Plastic water tank. Suitable for various agricultural, urban and industrial applications.
Features & Benefits
Compliant to the highest standard AS/NZS4766
UV stabilised, food grade polyethylene (FDA approved)
For water use 1 SG only (1m3 = 1000kgs water)
For potable water storage between 1 - 23 degrees.
Supplied with clip on lid
Quick inspection via large 600mm diameter lid
One piece construction for strong robust tanks
6 Lifting lugs
Two pre drilled bsp threaded outlets
Supplied with 1 x 50mm hex nipple and 1 x 50mm bung
FREE delivery to site, where site is accessible.+
20 year warranty
Other colours options are available. These tanks will be made to order, chat to our friendly team for more information. 
FREE DELIVERY

North & South Island  - Please click here to see our delivery ETAs
If urgent, please let our team know and we can try organise an urgent delivery.
Please note, delivery timeframes are subject to change in busy periods. Get in touch with the Rural Water Team to confirm current tank delivery times. If you need your RX Plastics tank by a certain date, get in touch with us and we will do everything in our power to get the tank delivered by the date you require it.

Water Tank Documentation: